Andhra University has established 'ā hub' (a section 8 company) with a vision to be a vibrant and sustainable India's largest integrated multi-disciplinary Incubation & Innovation Ecosystem of 2.0 Lakh sq. ft. by bringing multi sector-based Incubation Centers, Annex Centers, and Student Ideation Centers.
ā hub is a collaborative program designed to help create and promote entrepreneurs and solve some of the problems commonly associated with running a startup by providing workspace, seed funding support, mentoring, and training to grow their business.
Mesh integrated network
our incubators
ANDHRA UNIVERSITY INCUBATOR
Interested?
mesh integrated network
our centers of excellence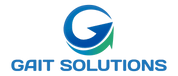 PARTNERS
PORTFOLIO
Quick Links
Popular Links